Peter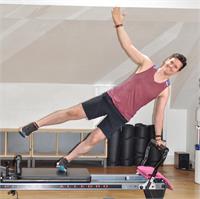 Originally from County Antrim Northern Ireland, Peter has been involved in sport his whole life.
Over the past 15 years this has been more involved in coaching and teaching, working as a football and basketball coach at youth level with a year long stint coaching 'soccer' in the States.
Peter holds a Honours Degree in Sport and Exercise Science from Edinburgh Napier University, with a focus on exercise physiology, sports biomechanics and sports psychology.
Peter has been teaching mat and reformer Pilates for the past 4 years and believes that, regardless of what your training and health goals, pilates should form an intergral part of any exercise programme.
Peter is currently not instructing any classes.